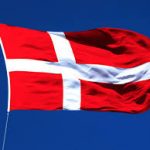 Dear Dutch Finn Sailors,
The registration is now open for the Danish Finn Championship 2017!
We are using the app Manage2Sail for registration.

Notice of Race.


Practical information for accomodation, eating, drinking etc.
Important:
Pre-payment is not possible. The sailing Club accepts payment upon arrival at the venue (DKK or Euro cash).
For the entry fee the sailors have free eating on all meals during the entire championship and the beer is sold at low price. The quality of the dinners will be excellent.
Again this year we coordinate the timing with the Swedish Championship so it is possible to attend both championships in 10 days.
We hope to see a lot of Dutch sailors again compete in this years championship.
Best regards,
Michael Staal
DEN 80